Plan a Fundraiser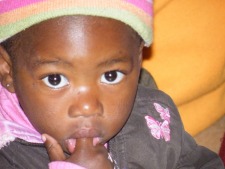 A great way to support Hope for Limpopo projects and programs!
Fundraising ideas:
Bake sales
Car wash
Walk/bike/dance-a-thon
Garage sale
Collect spare change or start a group collection
"We especially enjoy working with children's volunteer groups; elementary classroom or whole school projects; high school organization initiatives critical to honor societies or clubs; and church youth groups and projects. Contact us for more information, ideas and/or suggestions for a worthwhile group volunteer experience!"

Let us know about your event.
We can provide a DVD about Vhutshilo Mountain School and the Venda region, access to brochures and pictures, and help advertise your event through the website and Facebook.

Let us know how it went.
Send a description and pictures of your event and we'll share it on the website.

Learn how others are supporting Hope for Limpopo:
One Magical Evening
A friend and long-time supporter of Hope for Limpopo, Cristina Kessler, hosted (3 times to date!) "One Magical Evening - a unique gathering to celebrate life and help save lives."

Invited guests enjoy an evening of cocktails and hors d'oeuvres and world-class shows by individuals such as Magician Lisa Menna who donate their time. The events have been a huge success, with funds raised to support multiple AIDS orphans at Vhutshilo Mountain School!
Elementary School Students Sell Baked Goods and Ice Cream
Students at Julius E. Sprauve School raised money by selling baked goods and ice cream at a lunch hour sale, after watching a video filmed at the Vhutshilo Mountain School.

The students raised money to help support Anza, an Aids orphan in Limpopo Province, South Africa. The money raised by the children helps purchase Anza's medications, food, and clothes.

Read the full article at www.stjohnsource.com.
Tag Sale
Friends and returned Peace Corps Volunteers(RPCV's), with help from their two children, held a tag sale to help the children at Vhutshilo Mountain School!

They sent this wonderful picture of the day, with a Hope for Limpopo banner flying overhead. Thank you Ruby & Charlie!!
Contributions through Art
Artist Keith Karnok generously donates a percentage of sales when customers are referred through Hope for Limpopo.

View one of Keith's pieces below and check out his wonderful art at www.keithkarnok.com.

Remember to mention Hope for Limpopo when purchasing!