Tax Acknowledgement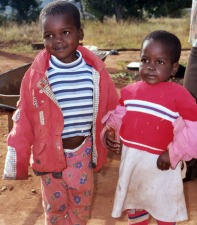 According to the IRS, a copy of your canceled check serves as proof of donation for gifts under $250, however, all donations receive a tax acknowledgment from Hope for Limpopo, Inc.

Please make sure to provide an email or direct mail address in order to receive a tax acknowledgment.

Click below for copy of Hope for Limpopo,Inc. Internal Revenue Service documentation:

"This documentation may be used as a final determination letter to show donors that Hope for Limpopo is a public charity. Donors may also refer to Publication 78, which provides a partial list of organizations recognized by the IRS as eligible to receive tax-deductible donations. Donors may also contact Customer Account Services toll-free at 877-829-5500 to verify the organizations status."
---